Fall 2017
If you haven't heard the news, the website 'Skagit River Journal' will now be under the umbrella and care of Skagit County Historical Society & Museum as of June 2016. The late Noel Bourasaw had hopes that the website would continue under another's guiding hand. If you are someone who does research on Skagit River Journal, you know that many of his pages can still be found with the stumpranchonline.com prefix. That would be because Noel never finished transferring all his pages to skagitriverjournal.com after sharing and piggy backing on Stump Ranch for about five years. As I will be the webmaster on SRJ for an unknown period of time, I have started by fixing broken links on both SRJ and the Stump Ranch.
Dan Royal
---
Click on photo for newest stories: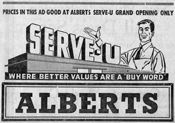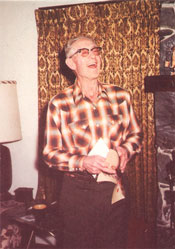 Bob Johnson of Birdsvie
"In 1948, he purchased Van Horn Service, a little store and gas station in Van Horn. Two sons were born to them, Richard, and then Michael, two years later. He ran the store while Harriett had two little boys at home, just down the road from the store, where they have resided for all these years. Soon, the boys were old enough to go along, and she joined him at work in the store, "for just a while." Well, she is still working at age 91, but she doesn't go as early as she used to!! Albert and Harriett had a strict work ethic. The family rule was, and still is: If you are not in the hospital, or dead, you go to work!!"
Excerpt from Albert Franks obit, read more.
---
---
My inquiry to Cliff Johnson solved the mystery of the nickname 'Nanny Bill' pretty quickly, Cliff shared…"I can relate the history. When Billy (Bill's grandson) was a little tyke (maybe 3-4 yrs) and Dad would go to Sedro shopping, at times he would bring back bananas. He'd give one to Billy, who called them nanas, or nannys. And from that, Dad became known as 'Nanny Bill'. And since this was his Grandad, Billy also hung the moniker on his other Grandfather, Jim Wilson. He was known as 'Nanny Jim".
---
CONCRETE HIGH SCHOOL CLASS OF... UPDATED WITH NEW SCANNED IMAGES OF YEARBOOK AND INFORMATION. A GREAT PLACE FOR UPRIVER ALUMNI. Summer 2017
---