Graduates of CHS 1928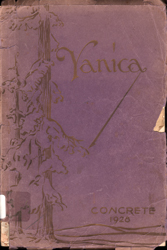 We welcome communications, corrections, remembrances, photos, news from alumni from any graduating class who wish to leave messages or e-mail addresses to their classmates- for the year of their graduation.
This is NOT a subscriber site such as Classmates.com, Reunions.com. It is a free family history resource however.
Email at this link, I will add your item to this page.

Edith Mae Clark, Herbert Prater, Dorothy Brooks, Charlie Scales, Alice Leonard, Josephine Weaver, Ralph Cunningham, Thelma Evenson, Fred Berry, Ethel Wallace.