Graduates of CHS 1938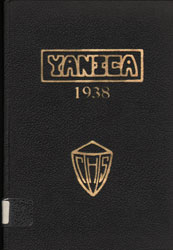 We welcome communications, corrections, remembrances, photos, news from alumni from any graduating class who wish to leave messages or e-mail addresses to their classmates- for the year of their graduation.
This is NOT a subscriber site such as Classmates.com, Reunions.com. It is a free family history resource however.
Email at this link, I will add your item to this page.

Ray Barta, John Dillard, Fred Foss, Burdett Gregory, Bill Hatcher, Earl Hunziker, John Johnson, Alice McGarry, Phil McGarry, Victory McIntosh, Charles Pennock, Martin Pressentin, Bernard Porter, Winfield Durham, Eleanor Robertson, Frank Saltsman, Loren Scott, James Solomon, Harold Thompson, Allen Tingley, May Tingley, Kathleen Van Cleave, Virginia Van Cleave, John Whitehair, Russell Wiseman, Esther Yeager, Mildred Pressentin.