Graduates of CHS 1939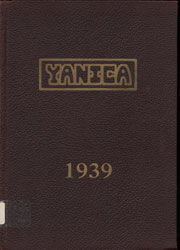 We welcome communications, corrections, remembrances, photos, news from alumni from any graduating class who wish to leave messages or e-mail addresses to their classmates- for the year of their graduation.
This is NOT a subscriber site such as Classmates.com, Reunions.com. It is a free family history resource however.
Email at this link, I will add your item to this page.

Palmeria Beasiszzo, Murray Chamness, Edward Cook, June Cunningham, Billie Cupples, Harold Everett, Leonard Gratteri, John Gustafson, Leonard Hornbeck, Wendell McDaniel, Dorothy McKinney, Margie Nickson, Lowell Peterson, Jean Pressentin, Frances Robertson, Tom Stokes, Arline Sullivan, Roy Wainright, Albert Wilson, Clifford White, Elexes Wolbert.