Graduates of CHS 1940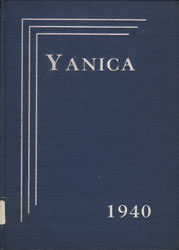 We welcome communications, corrections, remembrances, photos, news from alumni from any graduating class who wish to leave messages or e-mail addresses to their classmates- for the year of their graduation.
This is NOT a subscriber site such as Classmates.com, Reunions.com. It is a free family history resource however.
Email at this link, I will add your item to this page.

Robert Beasiszzo, Lorraine Briggs, Ray Buchanan, Madrene "Tootsie" Buller, Lloyd Campbell, James Doyle, Lyle Godfrey, Scott Foss, Clarice Heeck, Jack Hooper, Ben Hooper, Henry Hoover, Joyce Johnson, Ruth Leonard, Orman Mason, Bonnie Nieshe, Adell Protheroe, Clara Pressentin, Robert Reed, Mary L. Rhodes, Jean Ross, Mary Smiley, Leland Squier, Harold Thompson, Louise Wagoner.