Graduates of CHS 1947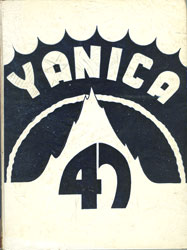 We welcome communications, corrections, remembrances, photos, news from alumni from any graduating class who wish to leave messages or e-mail addresses to their classmates- for the year of their graduation.
This is NOT a subscriber site such as Classmates.com, Reunions.com. It is a free family history resource however.
Email at this link, I will add your item to this page.

Bob Johnson, Howard Bryson, Mearean Yates, Patricia Howard, Fracnes Cugini, Fred Hooper, Marcy Easterbrooks, Bob Beck, Lois Miller, Harold Johnston, Vincent Demarest, Fotina Jaffers, Gloria Bauer, Joyce Wiseman, Gerry Days, Bill Sullivan, Jim Motz, June Brydon, Marvin Payne, Don Warren, Floyd Curnutt.