Graduates of CHS 1952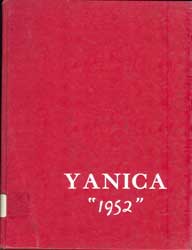 We welcome communications, corrections, remembrances, photos, news from alumni from any graduating class who wish to leave messages or e-mail addresses to their classmates- for the year of their graduation.
This is NOT a subscriber site such as Classmates.com, Reunions.com. It is a free family history resource however.
Email at this link, I will add your item to this page.

Lois Ketchum, Ken Herl, Jean Saimons, Loren Lemon, Ellen Howell, Gerald Helland, Leroy Wyatt, Lewis Pettengill, Ralph Crum, Vern Thompson, Dale Dexter, Donna Bust, Ray Drake, June Stone, Martin Spargo, Kenneth Young, Lorene Hubbard, Sue Streeter, Shirley Menne, Dale Middleton, Dave Swenson, Dan Martin, Sammy D'Amico, Joe Williams, Gene Van de Grift, Roy Fisher, Sidney Bannister, Mickey Howell, Gwen Boulton, Edward Vogt, Merle Williams, Harry Harris.