Graduates of CHS 1953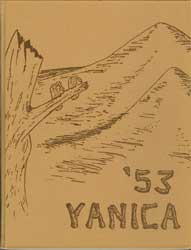 We welcome communications, corrections, remembrances, photos, news from alumni from any graduating class who wish to leave messages or e-mail addresses to their classmates- for the year of their graduation.
This is NOT a subscriber site such as Classmates.com, Reunions.com. It is a free family history resource however.
Email at this link, I will add your item to this page.

Ted Morgan, Patsy Boury, Janice Maupin, Druery Clark, David Phillips, Anna M. Jensen, Jerold Goodwillie, JoAnne Davie, Donald Swanson, Bette McGuire, Dorothea Theodoratus, Leo Byrd, Albert Howell, Dale Drake, Pat Drake, Patricia Wenrich, Ralph Sullivan, Sue Erickson, Lester Eldridge, Katherine Powers, Herb Schulze, John Parker, Mary Ann Jensen, Patricia McIntosh, Wayne Weir, Thomas Buller, Dale Smith, Richard Wegers.