Graduates of CHS 1956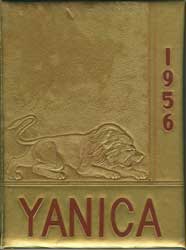 We welcome communications, corrections, remembrances, photos, news from alumni from any graduating class who wish to leave messages or e-mail addresses to their classmates- for the year of their graduation.
This is NOT a subscriber site such as Classmates.com, Reunions.com. It is a free family history resource however.
Email at this link, I will add your item to this page.

Andrea Rasmussen, Kenny Coonc, Sharon Smith, Dick Bowen, Janet, Helland, Robert Nims, Nancy Thompson, Larry Chambers, Knox Phillips, Betty Holyfield, Larry Smith, Evelyn Jensen, Loyal Kloes, Lynne (Penny) LaFleur, Bob Glover, Sharon Menne, Fern Weaver, Dean Hurn, Sandra Savage, Murray Johnston, Julia Rhodes, Johnny Young, Jolene Barnett, Keith Gardinier, Larry Pennington, Eva Dickinson, Lawrence Vail, Joanna Stadlman, Lee Weir, Arlene Richins, Sidney Shelver, Peggy Wenrich, Orville Hockett.