Graduates of CHS 1959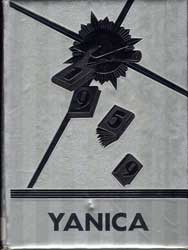 We welcome communications, corrections, remembrances, photos, news from alumni from any graduating class who wish to leave messages or e-mail addresses to their classmates- for the year of their graduation.
This is NOT a subscriber site such as Classmates.com, Reunions.com. It is a free family history resource however.
Email at this link, I will add your item to this page.

Ardath Hockett,Darlo Wahl, Joyce Scales, Judy Kaminski, Barbara Ryan, Vasa Anasis, Karon Hornbeck, Martin Buchanan, Lee Adams, Violet Carpenter, Gail Dods, Darrel Pressentin,Robert Mullen, Virginia Christensen-Eldridge, Donna Darsh, Bob Baird, Shriley Davis, Bob Eldridge, Shirley Joy, Carla Sandahl, Allan Hurn, Dick Glover, Donna Young, Lawrence Haight, Verl Jarmin, Dick Boury, Donna Johnson, Kathleen Gross, Kay Severe, Richard Nelles, Ron Regan, Dick Pemmant, Darrell Justice, Clyde Haight, Bill Pryor, Loreen Johnson, Kenny Schwartz, Jerry Williams, Gale Smith, Tom Weckerly, Carol Rohweder, James Mathis, Alvie Kratzer.