Graduates of CHS 1961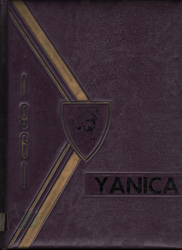 We welcome communications, corrections, remembrances, photos, news from alumni from any graduating class who wish to leave messages or e-mail addresses to their classmates- for the year of their graduation.
This is NOT a subscriber site such as Classmates.com, Reunions.com. It is a free family history resource however.
Email at this link, I will add your item to this page.
Marvin Donovan, Larry Hurn, Joyce Williams, Wesley Johnson, Kathy Larson, Delma Jarmin, Jerry Crinklaw, Richard Frank, Le Etta Scott, Ron Bishop, Sharon Lynch, Glenda Morgan, Donald Clark, Richard Rhodes, Sandra Gross, Robert Collins, Phyllis Johnson, Glorian Hill, James Thomson, Roger Hill, Judy Ellingboe, William Gay, Lillian Massingale, Mary Hicks, Gary Williams, Ray Eldridge, Sandra King, John Roper, Leslie Weckerly, Susan Soder, James Menne, Bruce Monrad, Nancy Chase, Robert Stafford, Laura Lawson, Elaine Yeager, Glenn Robertson, Marvin Harris, Lynn Martin, Leonard Hornbeck, Tim Roetman, Brenda Williams, Allen Arnold, Mike Runnels, Leon Hockett, Stan Carpenter.