Graduates of CHS 1962
We welcome communications, corrections, remembrances, photos, news from alumni from any graduating class who wish to leave mes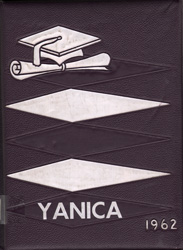 sages or e-mail addresses to their classmates- for the year of their graduation.
This is NOT a subscriber site such as Classmates.com, Reunions.com. It is a free family history resource however.
Email at this link, I will add your item to this page.

Shirley Ross, Eugene Mathis, Maynard Turner, David Button, Linda Rohweder, James Garland, Gene Mathis, Lea Johnson, William Chamness, Kathleen Kinley, Patty Iund, David Bradley, Ron Hummel, Mike McGlenn, Gerrie Stafford, Patrick Scott, Marilyn James, Chuck Klingel, Eugene Pennington, Deanna Johnson, Linda Sopher, Robert VanMeer, Dallas Huscusson, Sam Brown, Dean Johnson, Jerry Hinz, Sharon Ridgeway, Dan Kamm, Hobert Deitz, Ruth Brown, Adrienne Yeager, Steven Scott, Terry Thosath, Keith Ostrander, Ervin Lindall, Dennis Wood, William Allen, Glenn Simcox, Darlene Barker, Judie Smith, Penny Denson, Tom Bucknell, Raymond Beazizo, Gwyn Gerrits.