Graduates of CHS 1968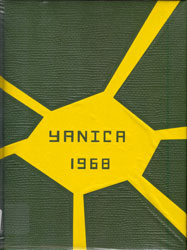 We welcome communications, corrections, remembrances, photos, news from alumni from any graduating class who wish to leave messages or e-mail addresses to their classmates- for the year of their graduation.
This is NOT a subscriber site such as Classmates.com, Reunions.com. It is a free family history resource however.
Email at this link, I will add your item to this page.

Morgan Adair, Otis Allen, Rose Benoit, Rick Balzar, Elaine Comstock, Louise Coulter, Mary Ann Curd, Ray Camardella, Jan Crookshank, Lonnie Gardner, Corrylyn Evans, Linda Evans, Eric Goff, Matt Parker, Liz Daves, Carole Geisbrecht, Larry Hoover, Judy Hornbeck, Dan Hornbeck, Mike Hundahl, Leona Hundahl, Dan Johnson, Marilyn Kays, Kristy Komar, Darrell JOhnson, Tom Jones, Conn Kelly, Bonnie Lisle, Diane McNeil, Lee Matier, Bud Larsen, Byron Lynch, Janice Olson, Sandie Mellom, Nancy Ostrander, Vickie Payne, John Richardson, Bill Schrader, Pat Rickner, Ron Strand, Rita Stafford, Marilyn Stanley, Linda Vance, David Van Meer, Rob Gregory, Mike Kempkes, Gail Spotton,Tyke Thompsen, Yvonne Clements, Steve Pope, Rick Williams, Rose Timblin, Cindy Tonkyn.
---
We are trying to find classmates of the class of 1968 for a reunion this summer. Could you add my e-mail address for the class to send their name and addresses to Judy (Hornbeck) Rantschler: e-mail address john.rantschler@verizon.com Thanks, Judy!