Graduates of CHS 1969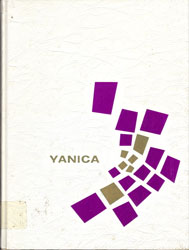 We welcome communications, corrections, remembrances, photos, news from alumni from any graduating class who wish to leave messages or e-mail addresses to their classmates- for the year of their graduation.
This is NOT a subscriber site such as Classmates.com, Reunions.com. It is a free family history resource however.
Email at this link, I will add your item to this page.

Frank Schrader, Jody Seaman, Rich Hundahl, Kathleen Young, Bill Hoffman, Joanne Cook, Jo Pyatte, Roger Dickinson, Judie Mellom, Larry Comstock, June Holubar, Jim Pape, Pam Green, Gladen Norris, Flora White, John Adams, Chuck White, Bob Smart, Bruce Blankinship, Cheryl Harris, Kim Martin, Lynn Giesbrecht, Linda Miles, Dave Johnson, Kieth Yeager, Neva Drake, Cyndi Brown, Shelly Muzyk, Kay Mills, Phil Alger, Robert Hornbeck, Judy Harrison, Randy Wood, Kathy Nims, Jerry Harrison, Gwen Peterson, Ernie Allen, John Anderson, Charlie Messer, Tom Selin, Steve Sepos, Synthia Carman.