Graduates of CHS 1970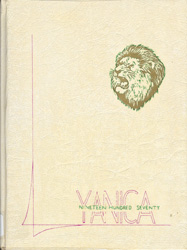 We welcome communications, corrections, remembrances, photos, news from alumni from any graduating class who wish to leave messages or e-mail addresses to their classmates- for the year of their graduation.
This is NOT a subscriber site such as Classmates.com, Reunions.com. It is a free family history resource however.
Email at this link, I will add your item to this page.

Mike Pulice, Patty George, John Jones, Linda Hendrickson, Gordon Yeager, Sue Stromme, Ginny tonkyn, Michele Ratliff, George Henrickson, Robert Holbrook, Karen Johnson, Rick Pope, Jim Crookshank, Sharon Claybo, Robert Coggins, Tim Hoffman, Robin Wright, Ellen Dellinger, Vicky Whitt, Darlene Hambleton, Robin Buller, Craig Knechtel, Shirley Parker, Dale Case, Brian Howell, Liana Lynch, Jim Bauer, Dennis Brown, Myrna Strand, Ron Anderson, Mike Kelly, Cathy Cuthbert, Ed Coulter, Carl Williams, Bobbi Riehl, Tim Evans, Kristy Williams, Chris Weir.