Graduates of CHS 1971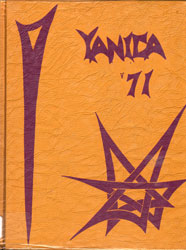 We welcome communications, corrections, remembrances, photos, news from alumni from any graduating class who wish to leave messages or e-mail addresses to their classmates- for the year of their graduation.
This is NOT a subscriber site such as Classmates.com, Reunions.com. It is a free family history resource however.
Email at this link, I will add your item to this page.

Ann Binschus, Les Hoover, Ellen Macklin, Scott Culbertson, Vicki Andre, Ann Asdourian, Lindy Brown, Elbert Howell, Tom Comstock, Pam Bangert, Linda Massingale, Frank Seaman, Twyla Buchanan, Ray Anderson, Russ Johnson, Debbie Mellom, William Case, Laura Giesbrecht, Barbara Miles, Fred Binschus, Barbara French, Robert Dickinson, Duane Ostrander, Marianna Young, Cheryl Bullene, Wayne White, Richard Johnson, Ruby Parker, Janet Brewer, Charlene Hambleton, Rick Cress, Roberta Gray, Ruthann Hornbeck, Keith Pyatte, Barbara Smart, Roger Messer, Tina Green, Rick Curd, Robert Johnson, Char Seaman, Karen Wyatte, Geri Donovan, Steve Sutherland, Jane Ellingboe, Sherry Ross, Robert Wright, Abb Benton, Nancy Barker, Dorothy Thompson, Lewis Crookshank, Terry Ross, Gary Mosher, Steve Justice, Vicki Martin, Sherrie Holbrook, Lonnie Johnson, Rosalie Sepos.