Graduates of CHS 1972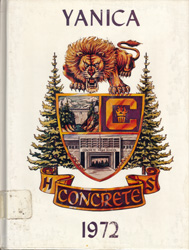 We welcome communications, corrections, remembrances, photos, news from alumni from any graduating class who wish to leave messages or e-mail addresses to their classmates- for the year of their graduation.
This is NOT a subscriber site such as Classmates.com, Reunions.com. It is a free family history resource however.
Email at this link, I will add your item to this page.

Wendy McDaniel, Debbie Rowland, James Lafayette, Chuck Adams, Nona Wegers, Mike Jonas, Cherie Keith, Marvin Mehlum, Jerry Ross, Laura Kollman, Nancy Coulter, Larry Coggins, Joyce Solomon, Guy Clements, Joanne Smart, Rick Cronin, David Mefford, Mari Gray, Ann Buchanan, Patrick Timblin, Debbie Garrison, Jeff Witham, Molly Wengren, James Curd, Dorlynn Talley, Cece Young, Jeff Thompsen, Brad Monrad, Barry Boyd, Mary Ross, Lenna Pyatte, Patti Edenfield, Rody Martin, Elena Balzar, Becki Hornbeck, Vic Bradley, Carol Johnson, Doug Stafford, Bobbi Edenfield, Neal Sharp, Robin Adair, Alonda Mitchel, Ron Compton.