Graduates of CHS 1974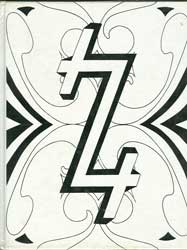 We welcome communications, corrections, remembrances, photos, news from alumni from any graduating class who wish to leave messages or e-mail addresses to their classmates- for the year of their graduation.
This is NOT a subscriber site such as Classmates.com, Reunions.com. It is a free family history resource however.
Email at this link, I will add your item to this page.

Matthew J. Kuipers (1956-1974), Richard Tanck, Margaret E. Green, Roseann Bradley, Richard A. Wenrick, Diane K. Stafford, Vicky M. Dellinger, Marc McDaniel, Pamela Barnhart, Margaret M. Young, Matthew C. Thompsen, John S. Bradley, R. Donald Strand, Ava D. Ross, Ronald S. Timblin, Charles Asdourian, Shawn E. Rowland, Barbara Giesbrecht, Rose Marie Bradley, Randy W. Lemon, Steven Lockhart, Janice "Sally"O'Connor, David S. Ledford, Sheryl Phillips, Colleen Dillon, Melvin D. Case, Cynthia R. George, Debbie Sue Aldridge, Steven E. Cook, Edward S. Bazinet, Susan M. Swayze, Steven Bauer, Anna Lisa Rantschler, John O. Thompson, Earl Randy Hill, Charles Bullard, Dan G. Johnson, Laura J. Bell, Arthur Tonkyn, Leroy A. Wilson, Paul C. Jonas, Anthony S. Pulice.