Graduates of CHS 1978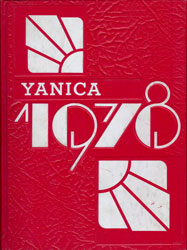 We welcome communications, corrections, remembrances, photos, news from alumni from any graduating class who wish to leave messages or e-mail addresses to their classmates- for the year of their graduation.
This is NOT a subscriber site such as Classmates.com, Reunions.com. It is a free family history resource however.
Email at this link, I will add your item to this page.

Doug Allen, Richard Blanton, Connie Clark, Tammy Cloer, Randall (Randy) Comer, Joyce Cook, Erva Elaine Cress, Ray Frank Drake III, Douglas Faddis, Debbra Jean Fry, Midge Lee, Kelly Graham, Larry Gray, Carrie Lee Howe, Chrisinte Ann Johnson, Jill Marie Jones, Joseph P. LaPlante, Vicki Ledford, Deborah Lieser, Robert Martin, Ronda Martin, Rowann Martin, Tracy Lynn Martin, Kasey Tonkyn, Robert Mayfield, Shirley Faye Moody, Robert Lev Novy III, Ernest E. Parker, Mary Lou Parker, Donna Lee Payne, Fred Ray Pritchard, Terry L. Reece, Richard L. Riehl, Douglas F. Smart, Shannon Stewart, Sandra Lee Thomason, InnaVee Trantham, Kindle Rae Wenrick, Bonnie Eldridge, Sandra Jo Rosbach, Jackie Aldridge, Jade E. Brown, Kathleen Brumley, Lynette Huston, Vickie Knopf Jones, Thomas R. Meeker II, Darryl Massingale.