Graduates of CHS 1979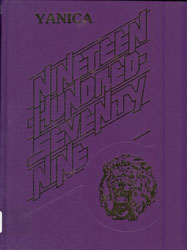 We welcome communications, corrections, remembrances, photos, news from alumni from any graduating class who wish to leave messages or e-mail addresses to their classmates- for the year of their graduation.
This is NOT a subscriber site such as Classmates.com, Reunions.com. It is a free family history resource however.
Email at this link, I will add your item to this page.

Larry Binschus, Michael Case, Bill Claybo, Rochelle Coesens, Lois Cress, Dennis Early (1961-2005), Barbara Irish, Michael Hill, Scott Jensen, Tyna Jex,Barbara Lemon, Ronald King, Jack Martin, Kevin Lee, Judy Martin, Kathleen, McAdams, Mary Ann Newby, Michael Morley, James Murray, Tamara Reece, Darlene Payne, Paul Roberts, Cheryl Pressentin, Nick Rupert, Todd Shaffer, John Zitkovich, Shane Turnbull, Debra Williams, Ramsey Wood, Vicki Shirey, J. Troy Woodworth, Kelly Siebecke, Erin Stewart, Walter Sutherland.