Graduates of CHS 1980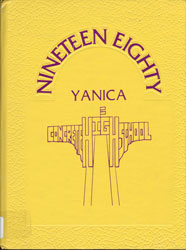 We welcome communications, corrections, remembrances, photos, news from alumni from any graduating class who wish to leave messages or e-mail addresses to their classmates- for the year of their graduation.
This is NOT a subscriber site such as Classmates.com, Reunions.com. It is a free family history resource however.
Email at this link, I will add your item to this page.

Jenne Benfield, Daniel Brumley, Ben L. Clark, Barbara Claybo, Connie Claybo, John Covert, James Cross, Rian Cuthbert, Trace Deibert, Sharon Drake, Robert Eldridge, Leslie Estes, Clifton Feyerherm, Jacqueline Fry, Carl Flores, Tracy Handyside, Valerie Harris, P. Nelson Hazel, Jay Hinds, Mary Hintz, Kelly Jarmin, Jon Jensen, Tonya M. Johnson, Charles Ledford, Pamela Lieser, Robert Mathews, Roxy Martin, Jeffrey Massingale, Jill McFarlane, Terry Moody, Paige Moore, Janet Newby, Bart C. Peterson, Robert A. Peterson, Kristi Plumlee, Julie Pressentin, Ted Pritchard, Dave Ramsey, Debra Reece, Kelli Jo Taylor, William H. Thompson, Laura Turnbull, Diana L. Williams, Tamara Woodworth, Kandy Wyatt, Anna Zitkovich.