Graduates of CHS 1988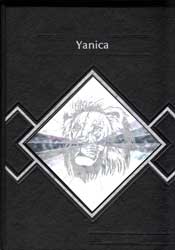 We welcome communications, corrections, remembrances, photos, news from alumni from any graduating class who wish to leave messages or e-mail addresses to their classmates- for the year of their graduation.
This is NOT a subscriber site such as Classmates.com, Reunions.com. It is a free family history resource however.
Email at this link, I will add your item to this page.

Kevin Adkinson, Carter Aungst, Steve Baker, Janine Benfield, Cindy Bertram, Jenni Canavan, Jason DeFrance, Kim Eriksen, Michael Wayne Frank, Mike Frazier, Dave Hooper, Heather Huntington, Scott Justice, Jason King, Becky Klingel, Theresa Kinsman, Gary Lobdell, Paul Loeffler, Gilman Martiny, Trish Massingale, Dianna Metcalf, Angela Mills, Janise Moody, Leah Murr, Steve Newby, Greg Osterloh, John Renner, Michele Rooks, Danna Shepard, Heidi Smith, John Spangler, Julie Spurlock, Jeff Stafford, Jeremy Stafford, Shawn Thompson, Kyle Turnbull, Doug Vose, Rachel Young.