Graduates of CHS 1989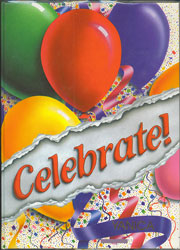 We welcome communications, corrections, remembrances, photos, news from alumni from any graduating class who wish to leave messages or e-mail addresses to their classmates- for the year of their graduation.
This is NOT a subscriber site such as Classmates.com, Reunions.com. It is a free family history resource however.
Email at this link, I will add your item to this page.

Jeff Beazizo, Aaron Bussiere, Steve Currie, Patrick Danforth, Sara DeMello, J.J. Doerner, Kelly Eldridge, Mike Fagan, Diane Foster, Fred Harrison, Cherish Hemenway, Frank Holt, Jayme Johnson, Erik Krieg, Kendra Lafayette, Colleen Leopard, Lisa Leopard, Alan Matier, Wendi Moore, Karin Ovenell, Jeshua Paone, Angela Prince, Della Rakke, Ed Rogge, Mike Roy, Cheri Sopher, Kevin Warner, Rick Williams, Ellen Zitkovich.


Yearbook scans courtesy of Kevin Warner Kevin.Warner@state.tn.us . If anyone is in charge of the 20th Class Reunion, please email the editor at link below.