Graduates of CHS 2004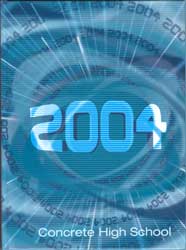 We welcome communications, corrections, remembrances, photos, news from alumni from any graduating class who wish to leave messages or e-mail addresses to their classmates- for the year of their graduation.
This is NOT a subscriber site such as Classmates.com, Reunions.com. It is a free family history resource however.
Email at this link, I will add your item to this page.

John R. Auberg, Meghan Claybo, Zachariah Coggins, Brittany L. Cress, Tiffany J. Cress, Samuel Heidal, Brandon Hoover, James Keller, Justin Kling, Sabrina Jo Knopf; Allison Lindgrin, Daniel L. Martin, Tara D. Massingale, Candan Owens, Amber N. Parker, Levi G. Parker, Samantha Pritchard, Nichole Rohwender, Natalie Ross, Todd M. Snavely; Raymond Taylor, Samantha Thompson, Kari D. Turner, Moranda Waddington, Elliott Weyand, Matthew Williams, Kyle Wilson, Gerad Wood.