Graduates of CHS 2005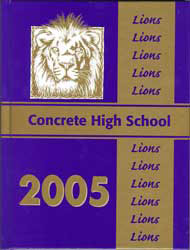 We welcome communications, corrections, remembrances, photos, news from alumni from any graduating class who wish to leave messages or e-mail addresses to their classmates- for the year of their graduation.
This is NOT a subscriber site such as Classmates.com, Reunions.com. It is a free family history resource however.
Email at this link, I will add your item to this page.

Nicholas Aldridge, Natasha Bauer, Grace N. Billman, Adam Blacksher, Ashlee Blanton, Staci Marie Brenton, Scott Brown, Dustin Claybo, Jeffrey Claybo, Derek Coggins;
Erica A. Dalesky, Gerry A. Davis, Ryan D. Dichesare, Chelsea Rene Dinehart, Michael Dunn, Jacob Eldridge, Mathew Ellingson, Owen Ensley, Eric S. Freeze, Derek S. Gillooly;
Anna Harris, Andrea M. Hastings, Baily M. Hollis, Austin Holmquist, Brittany R. Holter, Eddie Johnson, Whitney Johnson, Glenn P. Jones, Jaclyn Lewis, Jack Mattingly;
Rebecca McEwen, Rose Marie O'Connor, Andy Stout, Toby James Tackett, Cassandra D. Webster, Drew Wilson, Skyler G. Yzaguirre.