Graduates of CHS 2006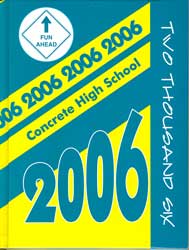 We welcome communications, corrections, remembrances, photos, news from alumni from any graduating class who wish to leave messages or e-mail addresses to their classmates- for the year of their graduation.
This is NOT a subscriber site such as Classmates.com, Reunions.com. It is a free family history resource however.
Email at this link, I will add your item to this page.

Alesha Benson, Justin Bauer, Ryan Beazizo, Timothy Bertapelle, Wendy Brink, Robert Browning, Mannie Canales, Baily Claybo, Ashlee Creager, Wesley Cress, Alva Damien, Dallas Davis, Franco Delgado-Nelson, Brian Dellinger, Kayley DeZarn, Justin El-Smeirat, Amanda Evans, Robert Gillock, Amanda Hambergh, Travis Harris, Brandi Hendrickson, Talia Hill, Anthony Holt, Nathaniel Martin, Colette McCauley, Waylon Moffit, Zachary Parker, Stephanie Philbrick, Katie Rayfield, Kevin See, Dana Smith, Kasey Swanson, Lukas Taylor, Josh Thomas, Tiffany Timmer, Phelan Trihn, Phillip Trihn, Timothy Walden, Brittney Whitton, David Williams, Amanda Woodruff, Korey Wright, Chico Yzaguirre, Christopher Zitcovitch.