Graduates of CHS 2007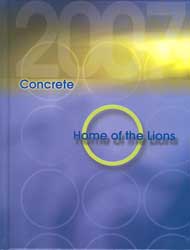 We welcome communications, corrections, remembrances, photos, news from alumni from any graduating class who wish to leave messages or e-mail addresses to their classmates- for the year of their graduation.
This is NOT a subscriber site such as Classmates.com, Reunions.com. It is a free family history resource however.
Email at this link, I will add your item to this page.

Robert Antsen, Kizrah Benfit, Darrel Birch, Nicholas Bullard, Katie Buss, Tara Catway, Jesse Claybo, Lindsey Dalesky, Jesse Dellinger, Drew Dolan, Charity Dunn, Lindsay Ehmke, Matthew El-Smeirat, Brent Eyler, James Fipps, Brittany Howell, Vaughn Jenne, Jessica Keeling, Benjamin Kershner, Brice Kucera, Edgar Marks-Franks, Sara Lentz, Cassie McKinney, Kaylyn Miles, Letisia Monjaras, Eric Moser, Kevin O'Neil, Tanja Pringle, Cassandra Rauch, Jacob Scherer, Alyssa Stout, Jamaica Sutton, Earl Thompson, Jeremy Timmer, Brian Trinh, Malisa VanDyk, Bryce Walker, Jarrod Webster.