Graduates of CHS 2009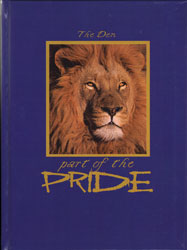 We welcome communications, corrections, remembrances, photos, news from alumni from any graduating class who wish to leave messages or e-mail addresses to their classmates- for the year of their graduation.
This is NOT a subscriber site such as Classmates.com, Reunions.com. It is a free family history resource however.
Email at this link, I will add your item to this page.

Melissa Aldridge, Joshua Anderson, Krista Baker, Gabielle Bauer, Almonte Benjamin, Michael Bower, Jacob Brigham, Clinton Bryant, Cody Carvalho, Nolan Claybo, Kyle Corne, Brandi Dellinger, Riley Doody, Sean Fipps, Cynthia Gaona, Amanda Geertgens, Lacey Haight, Chad Hawkings, Justin Hayes, Jesse Hising, Tore Holm, Cody Holt, Lacey Holter, K. Lee Johnson, Brandon Kales, Jasmine Keeney, William Keller, Daniel Kimble, Trent Kitchen, Heather Kutzy, Kellianne Lane, Violet League, Caleb Martin, Patrick Martin, Samantha Moser, Shannon Moudy, Andrew Neff, Heather Nick, Isadora O'Brien, Mary O'Conner, Britnie Oversby, Christopher Paxton, Miranda Pickernel, Brandie Plake, Seth Rauch, Derek Rice, Lukas Scherer, Victoria Semro, Christopher Smith, Dawn Smith, Natasha Smith, Eric Taylor, Heather Tropak, Pheonix Van Wagoner, Liam Walsh, Sara Wenrick, Reba West, Charles White, Kevin Williams.