Graduates of CHS 2010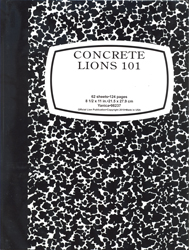 We welcome communications, corrections, remembrances, photos, news from alumni from any graduating class who wish to leave messages or e-mail addresses to their classmates- for the year of their graduation.
This is NOT a subscriber site such as Classmates.com, Reunions.com. It is a free family history resource however.
Email at this link, I will add your item to this page.

Cheri Baker, Kelsey Barnett, Desiree Bauer, Consuelo Castaneda, Tyler Dellinger, Megan Falconer, Andrew Gehret, Launi Harrell, Jordon Harris, Emily Holbrook, Richard Holman, Ashley Johnson, Constance Johnson, James Johnson, Jared Johnson, Melisha Krieger, Alexandria Kristovich-Warner, Taylor Lee, James Martin, Patrick Martin, Greg McIntosh, Randy Moore, Alexander Rathie, Jacquln Scheer, Krista Skonord, Ashley Spence, Paulina Stafford, William Stidman, Caleb Thomas, Tanner VanPutten, Jacob White, Kayce Wolfe, Rebecca Wood, Albert Zartman, Natasha Zitkovich.