Graduates of CHS 2011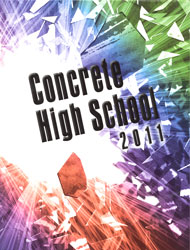 We welcome communications, corrections, remembrances, photos, news from alumni from any graduating class who wish to leave messages or e-mail addresses to their classmates- for the year of their graduation.
This is NOT a subscriber site such as Classmates.com, Reunions.com. It is a free family history resource however.
Email at this link, I will add your item to this page.

Alexander Aiken, Christopher Archuleta, Kevin August, Jessica Bauer, John Corne, Dalton Dellinger, Robert Dileo Jr., Spencer Duffy, Dimond Edge, Taylor Edwards, Hayley Femling, Katie Hallwirth, August Hanke, Dakota Hazel, Daniel Herrera, Evan Holm, Kyler Howell, Ashely Johnson, Uriah Kast, Shelby Lloyd, Colton Maloney, Cody Mills, Darryll Mitchell, Heather Mitchell, Kelsey Mitchell, Christopher Phillips, Cody Pounds, Sherry Pringle, Scott Rice, Megan Rogge, Jon Kellen Russell, Seantel Shope, Justin Soule, Shelby Stanton, Jose Torres, Shae Van Wagoner, Miranda Wallen.