Graduates of CHS 2012
We welcome communications, corrections, remembrances, photos, news from alumni from any graduating class who wish to leave mes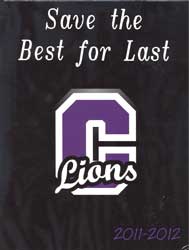 sages or e-mail addresses to their classmates- for the year of their graduation.
This is NOT a subscriber site such as Classmates.com, Reunions.com. It is a free family history resource however.
Email at this link, I will add your item to this page.

Andrew Aiken, Summer Ashe, Kassandra Barnedt, Dakota Blanton, Dustin Brigham, Adrianna Canales, Joshua Carvalho, Alishia Chory, Tyler Clark, Jordan Clontz, Cody Corn, Bailey Dellinger, Danielle Dolan, Dennis Dorgan, Johnny Evans, Jocelyn Hernandez, Tyler Kales, Brooke Lee, Lonna Lloyd, Josiah Martin, Jacob Massingale, Johnathon Mitchell, Clara O'Brien, Christopher O'Connor, Emily Ogle, Zach Omstead, Courtney Owens, Krissandra Pace, Tyler Post, Danielle Pringle, Mercedes Ramos, Blaze Rautanen, Sarah Spaeth, Benjamen Troka, K-yln Vest, Alyssa Wahlgren, Aiden Walsh.