Graduates of CHS 2013
We welcome communications, corrections, remembrances, photos, news from alumni from any graduating class who wish to leave mes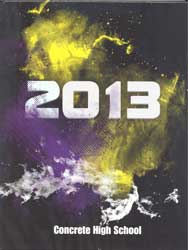 sages or e-mail addresses to their classmates- for the year of their graduation.
This is NOT a subscriber site such as Classmates.com, Reunions.com. It is a free family history resource however.
Email at this link, I will add your item to this page.

Arielle Aiken, Hannah Brashears, Makhala Brister, Kory Brown, Joshua Carvalho, Melissa Clontz, Heather Collins, Olivia Davis, Jacob Easterday, Leanna Eaves, Ashlee Evans, Jessica Filtz, Miguel Garibay, Maryka Gentry, Jailyn Hastings, Hayden Holbrook, Matthew Holman, Cody Jarmin, Alexander Joens, Jacob Justice, Jonathan Kucera, Benjamin Lamb, Tiffany Long, James Luttrell, Angie McLaughlin, Alen Moser, Caleb Omstead, Richard Powell, Christina Prater, Frankie Rohweder, Brendon Shope, Taylor Sterne, Dilyn Stidman, David Swanberg, Sophia Taylor, Melia Thompson, Kylee Warner, Kaleb Wenrick, Michelle Yarber, Anastasia Zitkovich.