Graduates of CHS 2014
We welcome communications, corrections, remembrances, photos, news from alumni from any graduating class who wish to leave mes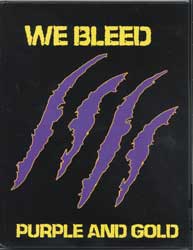 sages or e-mail addresses to their classmates- for the year of their graduation.
This is NOT a subscriber site such as Classmates.com, Reunions.com. It is a free family history resource however.
Email at this link, I will add your item to this page.

Aimee Adkinson, Kirra Averill, Forest S. Barnes, Elijah Crosson, Narissa Eldrod, Emilee Fenley, Alegria Canales, Samantha Christensen, Andrew Freeman, Jacquelynn Frizzell, Morgan Hazel, Spencer Hindsley, Jayden Hopfield, Simon Marks-Franks, Dakota Meldrum, Jon S. Morgan, Dallas Newby, William McDaniel, Kate McLaughlin, Justin Medlock, Kyle Nushart, Joshua Philipsen, Xyomara Ramos, Joshua Rogge, Jonnie Rohweder, Trevin B. Smith, Mason Swenson, Christopher Tygret, Colton E. White, Joseph E. Soloman, Jordan Soule, Sarah Steenbarger, Shelby Wicker.