Graduates of CHS 2015
We welcome communications, corrections, remembrances, photos, news from alumni from any graduating class who wish to leave mes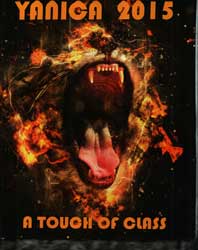 sages or e-mail addresses to their classmates- for the year of their graduation.
This is NOT a subscriber site such as Classmates.com, Reunions.com. It is a free family history resource however.
Email at this link, I will add your item to this page.

Jenny Curran, Shiloh Bower, Muriel Troka, Shayane Gilbert, Sean Geary, Kalysta, Becker, Gibson Fichter, Emily Stidman, Ronnie Ater, Natalie Bertsch, Kayla Chassaniol, Anjelika Koenig, Clay Nelson, McKenzy Gilbride, Madeline Corn, Kelse Cargile, River Lee, Haley McNealey, Jordan Kucera, Misty Carlson, Jeffery Morgan.