Graduates of CHS 2017
We welcome communications, corrections, remembrances, photos, news from alumni from any graduating class who wish to leave mes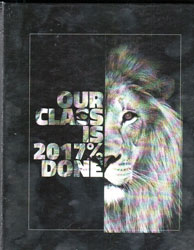 sages or e-mail addresses to their classmates- for the year of their graduation.
This is NOT a subscriber site such as Classmates.com, Reunions.com. It is a free family history resource however.
Email at this link, I will add your item to this page.

Layne Ashe, Brook Barnedt, Nicholas Beintker, Diane Bergsma, Emily Bridge, Kady Brown, Jordan Chassaniol, Taylor Chassaniol, Tessa Coffell, Kadden Fox, Ashlee Gilbert, Sidney Hockett, Solomon Holman, Kayla Jarmin, Patrick Johnson, Louis Ketchum, Jaycelyn Kuipers, Tyler Labrousse, Brenton Lafayette, Grayson Luttrell, Choloe Malloy, Kevah Martin, Amanda Martinson, Tate Mathis, Keighley Mitchell, Alexander Morelli, Jason Morgan, Iris Nevin, Nickolas Parker, Riley Pritchard, Hannah Rensink, Vanessa Self, Victoria Sheahan, Qwinton Shuman, Chloe Stidman, Blaine Storms, Michelle Ulchak, Tyler Wasson, Austin Wenneker, Tanner Wilson.